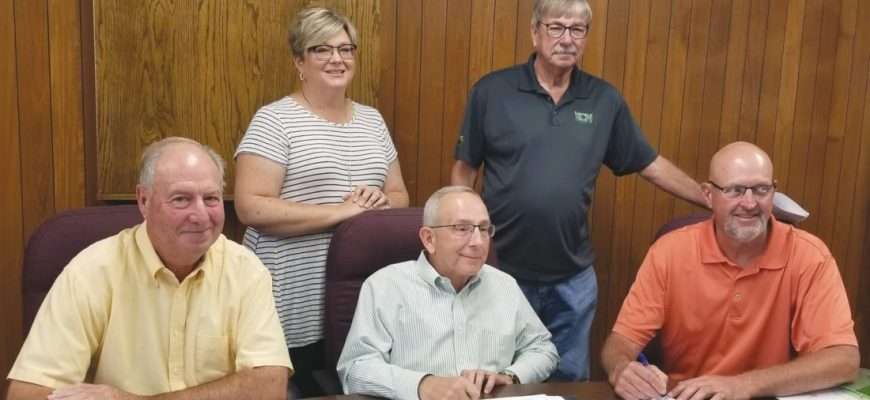 The Hamilton County Board of Supervisors unanimously voted to join in a new first-in-the-nation program to provide college savings plans to all kindergartners who attend Hamilton County schools. The announcement was made Tuesday during the board's regular session.
The county will provide $25 per child, adding to the $75 per child pledged by the Availa Kares program last month. That means each kindergartner will receive a $100 donation to a 529 college savings plan, according to Rick Young, president of the Financial Literacy Council of Greater Hamilton County.
The program was announced in August when Availa Bank agreed to be the principal sponsor of the new initiative. Young said the program has been in development for sometime and faced some obstacles as the council tried to find a way to make it work.
"There were a lot of barriers along the way. Then about 2 ½ years ago two things happened. The state Legislature voted to allow a third party to own a 529 savings plan on behalf of a child," he said. "So that allowed us to have our group own these plans and they can't be touched by anyone."
He added that the story of a Des Moines elementary school that was using the same idea also influenced the council's work.
"Finley Elementary had a program that was using the same venue to help their kids," he said, adding that the school had been the most challenged elementary in the state. The school had a projected high school graduation rate in the range of 60 percent.
"In just a very short time, they've raised that way up to over 75 percent," he said.
Young said he approached the chief executive officer of Availa Bank about sponsoring the program. Jeffrey Scharfenkamp said the bank would sponsor $75 per kindergartner beginning with the current school year.
Young asked the supervisors to donate $25 per kindergartner.
The board agreed and said the funds would come from the local option sales tax dollars.
"We would ask for a two-year commitment. That's what Availa Bank has done. The name of the program is Availa Kares," he said.
Darcy Swon, development director, said the program is the first county-wide program of its kind in the nation.
"We're the second nonprofit in the state of Iowa to do this," she said. "The 'I Have a Dream Foundation' which was the organization that worked with Finley Elementary, was the first to work with the state on the 529 program."
"Kind of neat that we are leading the charge nationwide," she said.
More information on the program can be found at http://www.financialliteracycouncil.com.
Click here to read the article as it originally appeared in the Daily Freeman-Journal.